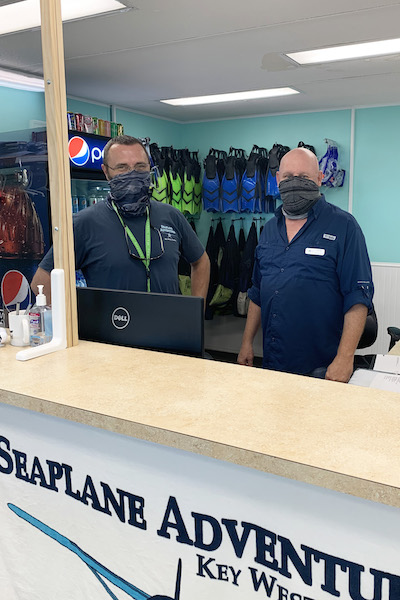 Updated 9/03/2021
Regardless of vaccination, face masks are required in our office and on board our aircraft.
Pursuant to the CDC's order, all persons boarding, disembarking from, or traveling on conveyances within units of the National Park System, including transportation operated by concessioners or other partners that provide transportation services must wear face masks.
At Dry Tortugas the National Park Service requires face masks in enclosed facilities, such as the visitor center and bookstore. Elsewhere on the island a face mask is not required but social distancing is recommended.
Ensuring a safe, clean and inviting environment is the core of our commitment to providing the highest level of service. To achieve this objective, we will constantly monitor local and national advisories on the Corona Virus COVID-19 and we will adjust safe practices and operations as recommended. Our cleaning and social distancing practices will meet or exceed all CDC and National Park Service guidelines.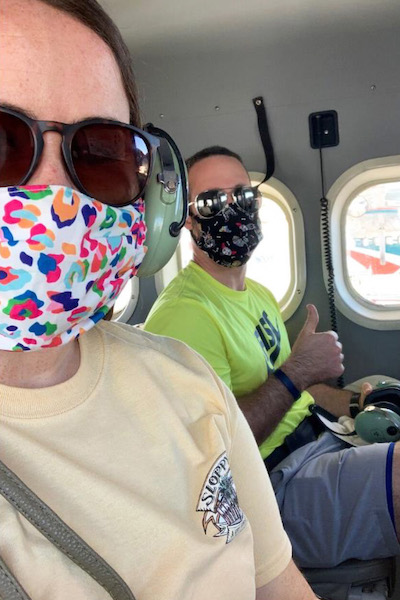 At a glance, here is what we are doing to keep you safe and comfortable:
Extra cleaning on high touch areas
Passengers will be asked to sanitize their hands before entering the office. (A sanitizer dispenser will be provided at the office entrance.)
The aircraft cabin is sprayed with anti-viral disinfectant spray before every flight.
No recirculated air will be used in the aircraft cabin. All passengers will have an open fresh air window vent.
As always we will continue to disinfect all snorkel equipment following each use, but we encourage guests to bring their own snorkel gear when possible.