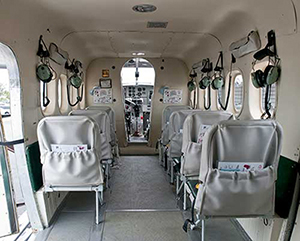 Key West Seaplane Adventures has been the sole National Park Service approved Seaplane Service providing transportation into Dry Tortugas National Park since 2010. In September 2015 we were awarded a ten year concession contract to continue this service. This concession was decided by a panel of NPS concession specialists and industry experts, and was based on our previous experience and ability to provide a safe visitor experience. We are privileged to operate what for many is a bucket list tour. Our goal is to provide our guest an experience of a lifetime, while educating them about the cultural and natural resources of this unique, remote and fragile park.
Key West Seaplane Adventures have flown over 20,000 flights into Dry Tortugas National Park with a flawless safety record.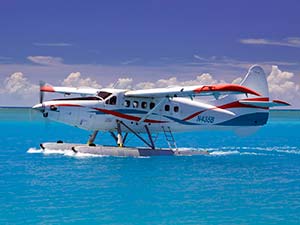 We have a highly skilled, trained and dedicated staff. All of our pilots are high-time and most have Alaskan bush-flying experience. Our management team has over 30 years of experience with seaplane trips to Dry Tortugas.
We operate two DHC-3 DeHavilland Turbine Otter Amphibians. These aircraft are one of the most rugged and dependable seaplanes on the market. It is the preferred seaplane of Alaskan bush pilots. It can carry a load of 3,600 pounds and cruises at 130 knots. It is powered by a Pratt & Whitney PT6 turbine engine producing 750 horse power. Each plane can carry 10 passengers plus the pilot.
We are based at Key West International Airport.